COVID-19 update
We will be meeting via ZOOM only till further notice.
After the latest announcements from the BC Government and clear guidance from our DG and AG we must postpone in person meetings.
The Jackpot is now over $22,000
We know this has been an extremely hard year for all of us especially for fundraising. We have had to cancel our two major events (the Wine Festival and the Duck Race) and now have to reinvent all our fundraisers for the year.
We are excited to Launch our first ever MEGA CASH 50/50 Meadow Ridge and Haney Rotary lottery!!
We thank you in advance for your support and ask that you not only dig deep in your participation but please share the link with all your family and friends in British Columbia.
We wish you the best of luck in our lottery and I hope we just made you a bit richer.
Please remember to check the growth of the 50/50 often and help us build the excitement.
We are so grateful to all our generous sponsors for helping us to achieve this, you can see them all listed on the 50/50 cash lottery link. Please support them!!
May the odds forever be in your favour 😊. Stay healthy and safe!!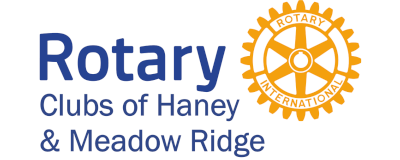 For more information or to buy tickets, go to
https://eventcheckin.rafflenexus.com/a/meadowridge-rotary
| | |
| --- | --- |
| | End Polio Now |
Join us for Rotary's World Polio Day Online Global Update
World Polio Day is 24 October! The theme for this year's World Polio Day is: "A win against polio is a win for global health." The program will offer details about Rotary and our partners' efforts to fight polio, including the eradication of wild poliovirus in the African region, and show how the investment in ending polio is critical for other global health initiatives, such as the response to the COVID-19 pandemic. Watch the program on 24 October.
Local Starfish Packs part of Provincial Milestone
The Maple Ridge/Pitt Meadows Starfish Pack program recently celebrated its local contributions to the provincial program feeding over 1,200 students in need every weekend during the school year.
The program began seven years ago with a single school in Abbotsford feeding six students. It has now grown to 18 BC communities serving 116 schools across the province. The program has also begun in Washington State with Starfish Packs USA launching the program in Whatcom County. MR/PM Starfish Pack currently delivers 102 backpacks to local elementary schools.
Starfish Packs provides two breakfasts, two lunches, two dinners and snacks every Friday for local students who depend on in school breakfast or lunch programs during the week. Each program is run by partnerships between local service clubs, non-profits, businesses, faith groups and individuals. At a cost of $575/child for the school year, all of locally donated dollars stay in the community and 100% of those funds are spent on purchasing food for local children.